** NOTICE **  –  Breakfast meet-up times have been moved, Meet-9:00am – Eat-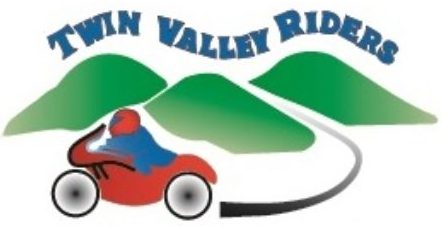 9:30am for the winter.
Twin Valley Riders is a group of like-minded people who enjoy the thrill of great roads, fabulous scenery, scant traffic, good food and drink, and fine camaraderie. We ride mostly BMWs, KTMs, Hondas, Triumphs, Ducatis, Kawasakis, Moto Guzzis, Yamahas, and Suzukis, typically from each marquee's touring, adventure, or sport-touring offerings. Many of us have long histories in motorcycling, and we love to see the older classic machines being ridden and enjoyed.
Our rides are brisk and entertaining, but not macho. Safety is emphasized and nobody gets left behind.  more…